The river flows for a distance of approximately 21 miles. The river rises near to Bungalow Farm, Cannwood. On it's journey to Witham Priory, a distance of approx. 2.25 miles, it is joined by a further head streams from the south west side which flows through the valley between Wanstrow and Upton Noble and from the south east flowing from Witham Park.
From Witham Friary the river travels in a north easterly direction close to Lower Marston where streams formed in Marston Wood and Little Bradley join on the river's east flank and streams formed around Trudoxhill join on the west flank. From Lower Marston the river continues past Blatchbridge and then flows through Frome Town. Just north of Frome at Spring Gardens it is joined by the Mells River.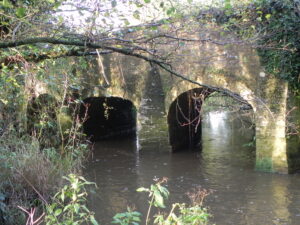 It continues in a north easterly direction past Oldford and Beckington and is joined by the Henhambridge Brook just south of Rode. It passes to the east of Rode and then flows through Tellisford. It then flows generally north past Farliegh Hungerford and meanders around Westwood to join the River Avon at Freshford.